Update April 5: I've documented all the objects we've found to date. As soon as the last snow melted, bulldozers arrived to scrape the second property clean. I've created this image by arranging altered glass from the rear window of a car, making a digital file, then drawing on the file. I will be making a 12×12″ archival print. I try to imagine the kind of heat that makes glass liquid, flowing in pools like water. Glass melts between 2,600 and 2,800 degrees.
"Glass #9: Melted"
Update March 29: Almost finished, charcoal drawing on vellum, 7′ h X 12′ wide. I feel like I've gotten lost in the woods and night is falling, the fairies are coming out, things are hiding in the darkening branches, and I don't know which way to turn.
Update March 27: Studio, in process. On wall, "Wind," one of the four elements. On table, the first layer, the start of "Fire," another element. Using the charred remains of lumber from a home in Paradise as charcoal.
The Concept: At the Tate in 2003, I saw an exhibition of artifacts found in the Thames during construction, created as a "Cabinet of Curiosities." My memory of those shallow drawers full of categories such as buttons persisted.
The brilliant Christy Heron-Clark, science writer and poet, and I are collaborating on an exhibition/installation this June. She was born in Paradise, I was born in Chico. Her family lost two homes. We've been to Paradise twice to make what we like to think of as contemporary archeological digs.
What makes an object resonate, objects that no longer have a value, except as memory?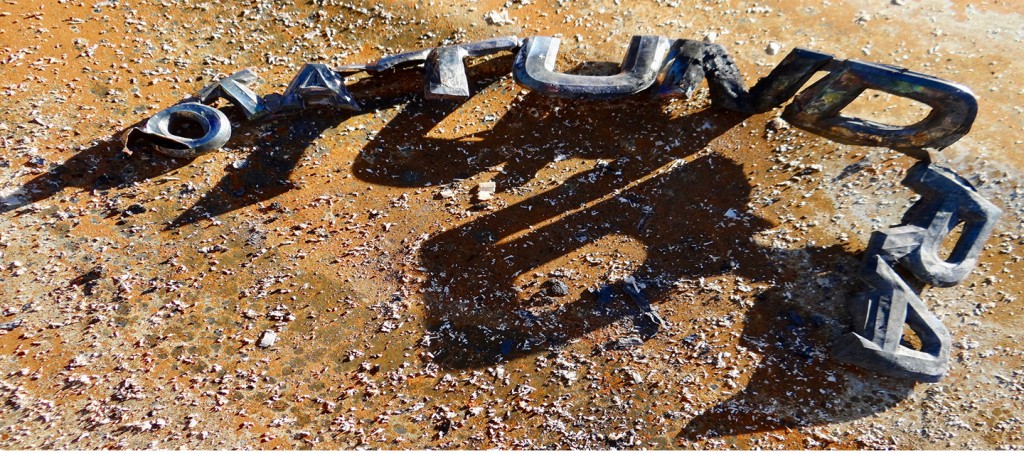 What do we retain when we lose?
This will be an installation of essay and poetry, photography, drawings, video, and found objects. For drawing materials, I'm using charcoal: the burned lumber from her parent's home.
This is a story told through the lens of objects. A hammer head with no handle. A box of slides charred and fused, hunting rifles with no stocks. As an artist, I respond to each as it exists, transformed. Categories of textures, melted glass, melted aluminum hubcaps, skeletal trees, locks that no longer lock, tools, and keepers of time frozen. Things from her father's workshop, things from her mother's garden.
This is also about process, about memory, and what objects tell us about what what they are, as they are.