Some thoughts about sketching
Like any skill, even though I've done this since I was 5, I'm rusty. Making judgements, trying to stay loose, not obsess, not worry that my hand seems to have a mind all it's own: kind of jerky and unpredictable. Trying out new materials and tools. Looking at the dynamic work of other sketchers all across the globe. On the other hand, down in my basement, are tons of my mother's sketchbooks from all of her trips. I've thrown out many of her photo albums, but can't seem to do the same with her sketches, even though I don't seem to have any interest in looking at them. I'm sure one day my kids will feel the same. Somebody else's life: nice life but over. So there's a temporary, casual aspect to sketching. It's the process that's fascinating, not necessarily the precious "art" that remains.
Morning: T Street garden with blue wall. The view from my studio office looking south. Trying to have patience to capture as much detail as possible.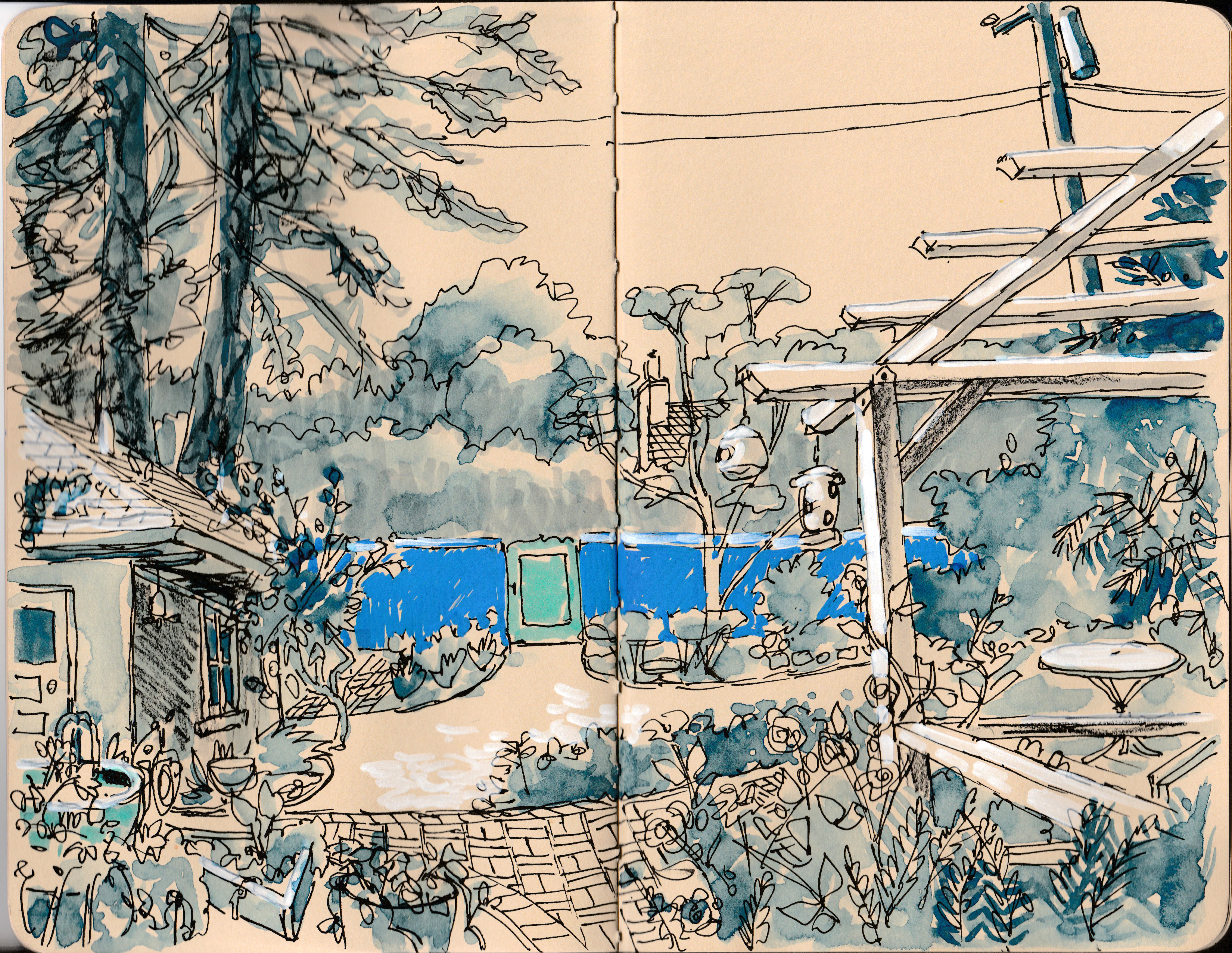 An evening stroll east on U St, back on T, into the setting sun.
9-10_6:22_T Street in the setting sun. Ink from the sketch on the follow page seeped through. I must let this go- this is a tiny sketch book with cheaper paper, not so precious. The aspect of the scene that I'm most attracted to are the two stenciled stops on black asphalt.