New painting of Lower American River, for the Water Forum
The Water Forum commissioned me last spring, just as covid was starting. I had one actual meeting, with the team which included creature and plant people. This painting was a blessing for me. I used to live a few blocks from the river, and was down there almost every day, from 1984 to 2011, when I moved to East Sac. I miss my daily routines so much: biking, jogging, walking and just pondering this unique land and waterscape. I still have my favorite place, though over the years, winter storms have changed it drastically. I used to think I was the only person who knew that spot, but of course, I wasn't, and now a wide path reveals wild iris in spring, salmon, and all the creatures that visit. For this painting, I tried to imagine what the river would look like if I were a creature swimming.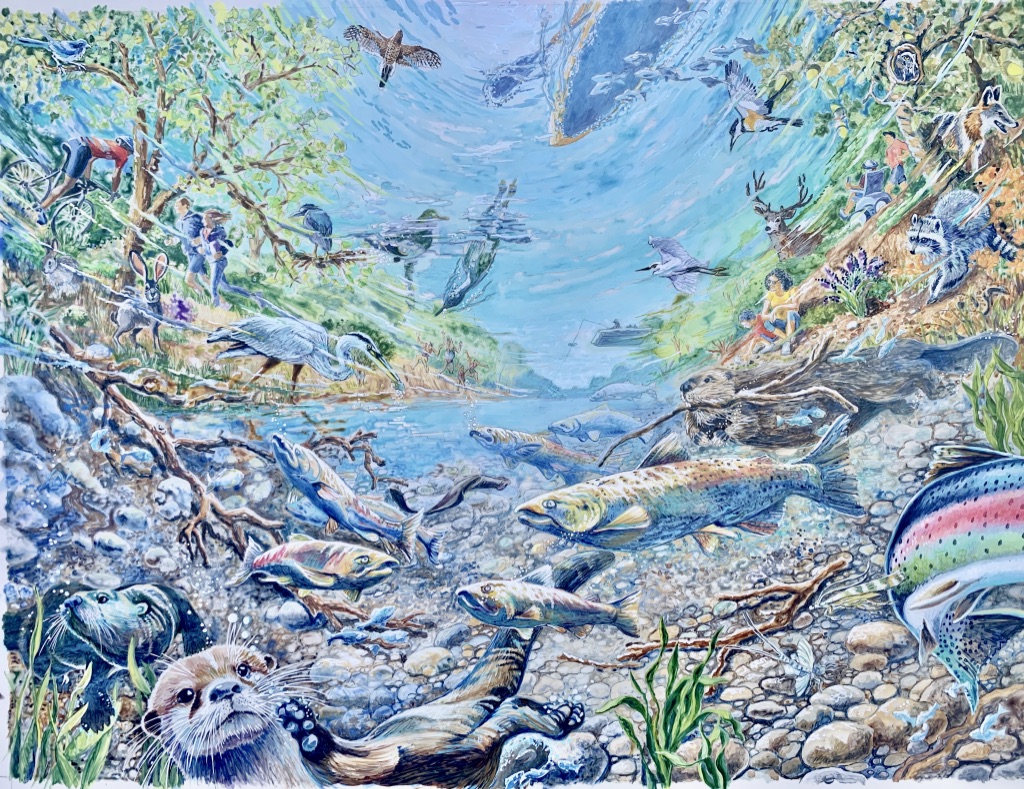 We hope that soon, the image will be reproduced as a large digital mural, on the County of Sacramento building on I Street.