Update about the "The Lower American River" for the Water Forum
My project with the Water Forum continues with fun plans to take the image out into the world. We hope to offer the image as prints on fine art  and on other materials. Contact me if you're interested in a print or other product, as a shop is coming soon.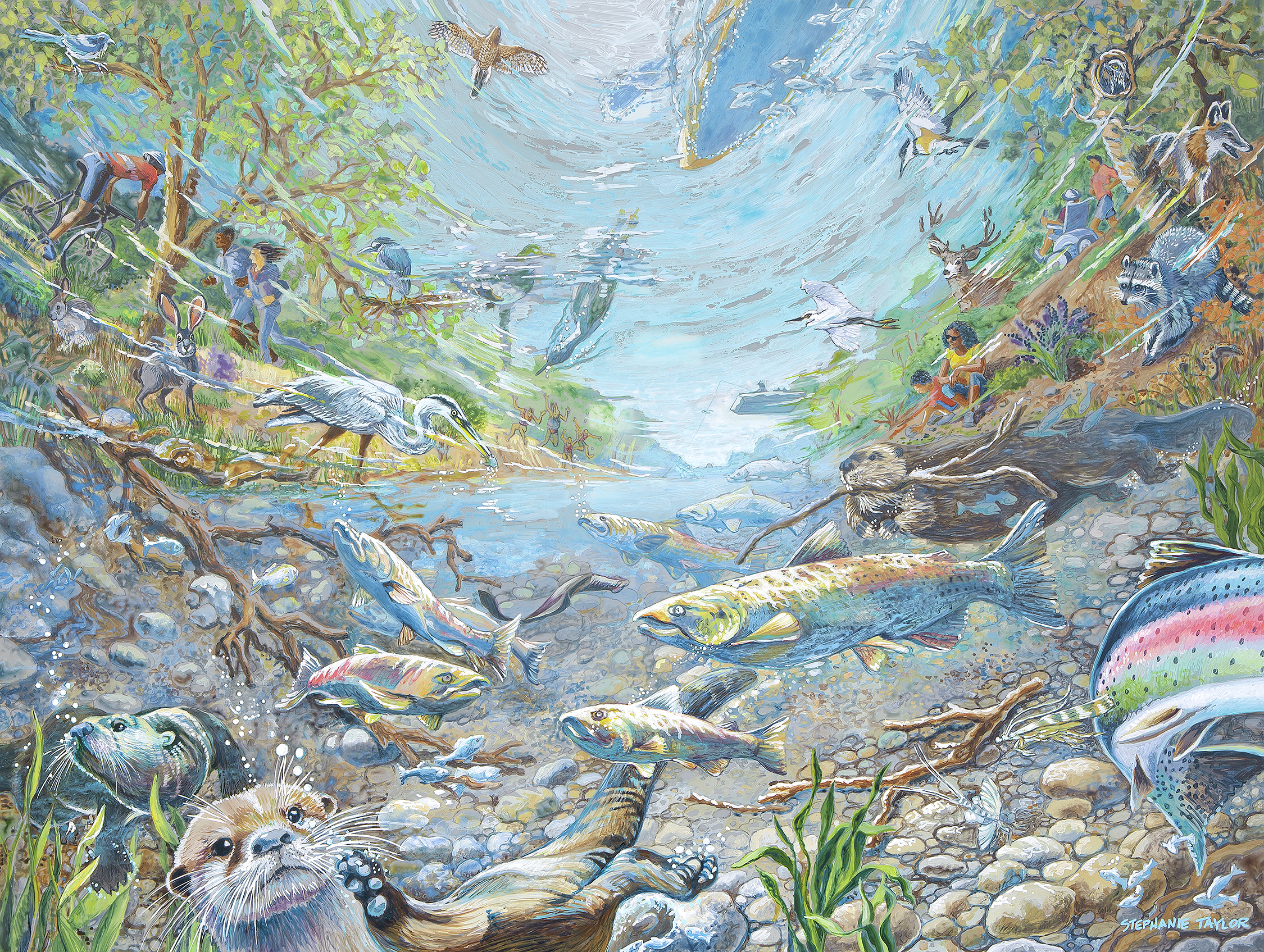 Find the creatures in the mural
Highlights from the installation of the mural at Sacramento County Administration, 700 I Street.