A collaboration with the Water Forum: the Lower American River
My project with the Water Forum continues as a collaboration with plans to take the image and essays out into the world. Making this painting only accelerated my curiosity. Over the past year I've had the pleasure of focusing on one particular watershed: the Lower American which runs through the urban heart of Sacramento. At the start of the last drought in 2015, I co-authored Water: More or Less, with Rita Schmidt Sudman, former Water Education Foundation Executor Director. It surveys many watersheds in California, from Mount Shasta to the Mexican border. This new drought adds urgency to understanding the issues of water management in this critical waterway. Working with experts from various fields, I hope to add a bit of clarity by documenting what this river is and how a water system responds to causes and effects. In a sense, the Lower American River is a keystone example of rivers in California.
Taking a leap with a new podcast.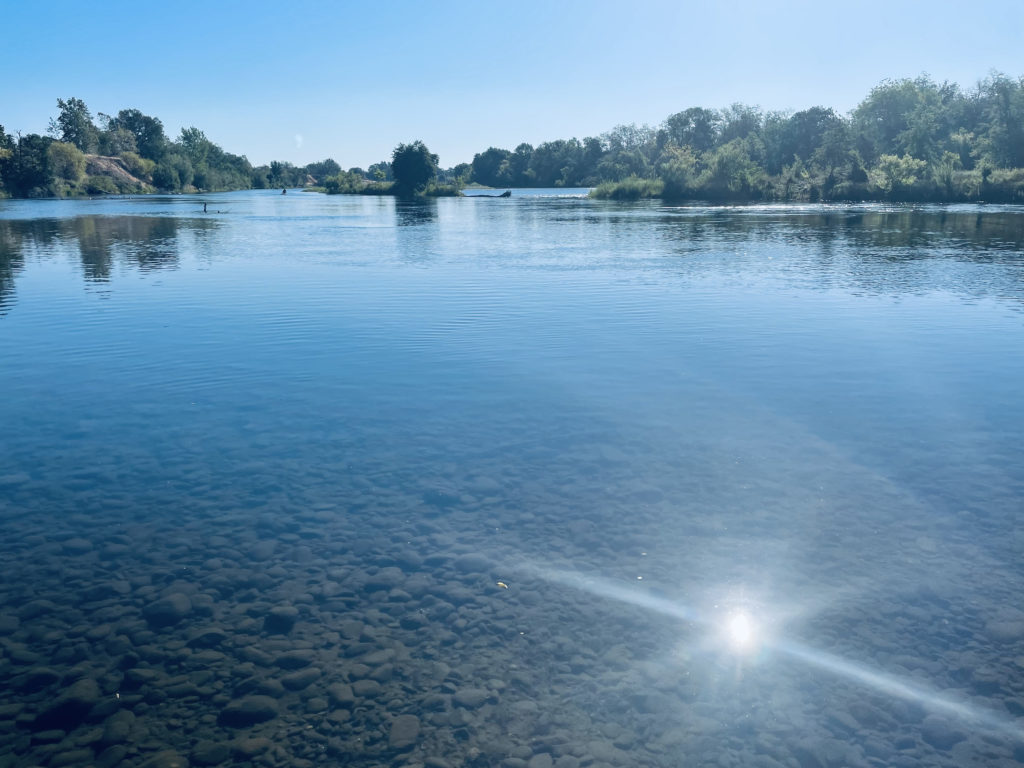 The Secret Life of the American River: a concept in process from 2011 to present day.