Stories about a working artist who's faced challenges and adventures of all sorts over a long career. That would be me, thinking back about how much fun I've (usually) had, how blessed I've been to get up every morning (usually) excited about what a day will bring. I'm an aging white woman who grew up in a loving house with two parents. I have nothing to complain about there: solid. What's left to write about?
When did the career start? In 5th grade when I realized I could turn my passion for drawing into a commodity to get better grades. Extra credit. Served me well. 
In 1996, I'd traveled to Florence to visit my daughter who was spending a semester there. I'd been sketching since my first trip – solo – in 1972, hitchhiking and skiing. I hadn't returned until 1991 after 20 years: school, making art, giving birth, and raising three kids. But more about 1972 and 1991 later. 
After the first few days of wandering with my kid, I remarked that she wasn't sketching with me. She replied that I was so much better than she, and I said, "Yes, because I've been doing it for so much longer, but how do you think I feel? I'm here with Michelangelo and Leonardo Da Vinci." 
The thing about sketching is that no matter how many years pass, each sketch takes me back to a precise moment in time. Vividly.
I've been working on a draft for what might be the first story, an introduction of sorts. 
Touching Michelangelo

In 1996, I went to Florence on a quest. I needed to find out if I could be a painter. This was odd because I'd made my living as a painter all and an artist my life.

At the Ufizzi, I stood in line for two hours in relentless rain as moisture seeped through seams of my Gortex jacket. A man finally took pity and offered to share his umbrella. He was Japanese, so I replied with the only Japanese word I knew, "arigatō." We both laughed.

Once admitted, I moved slowly wet steps and through packed galleries, an impossible way to experience art. I most wanted to see the drawing collections and finally found the door to this exclusive chamber. Taped to the locked door, I found was a note that said to go to the museum office to make an appointment. Once there, I was told that I needed a special scholar's permission, that I had to go to my consulate, introduce myself as a professional artist, and obtain a formal letter. An unplanned surprise, this would have to wait for the next day.
…to be continued.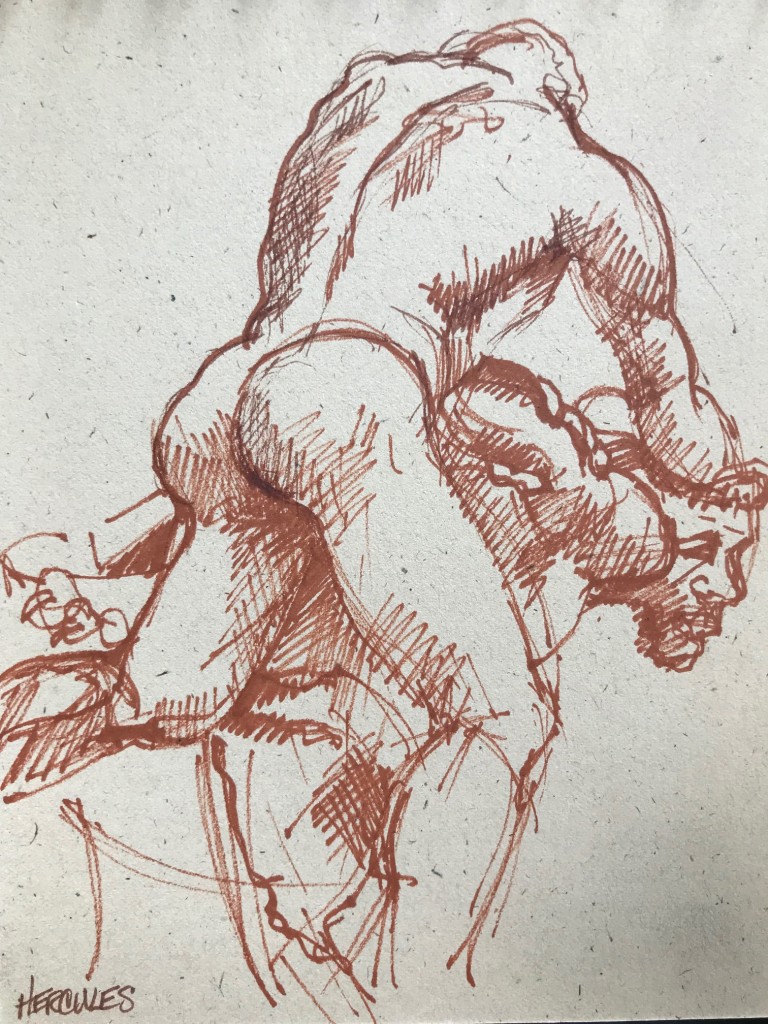 Please note that this is an "in process" blog. All rights reserved.